Notting Hill Carnival 2019: How To Achieve Long Lasting Carnival Make-Up
The Notting Hill Carnival returns to the streets of the Royal Borough of Kensington & Chelsea this weekend for the 53rd occasion, where residents and visitors enjoy dancing, music and masquerade in Europe's largest street party.
With so much fun and enjoyment on offer, no one wants to be worrying about whether their makeup will last until the party has ended. Fortunately Almost Essential will come to the rescue once more, with our tips for long-lasting carnival make-up. Curated from a selection of beauty experts that you will find recommended on our website. So here are our tip's for long lasting carnival make-up:
1. The Skin.
Flawless makeup requires well hydrated skin if you want it to remain flawless throughout the day. In the lead up to those carnival cocktails remember to consume lot's of water and just before application remember to cleanse, tone and moisturise. This will create a great canvas for which to begin applying makeup.
2. Primers.
Primer is your friend and a little goes a long way. By preventing the natural oils in your skin from mixing with your make-up, primers help to keep your make-up fresh and vivid throughout the day.
Special primers can be purchased to prepare the eyelids for a glittery finished look, alternatively a light colored eye shadow primer that has been smudged out, will help intensify the colours of the top layer.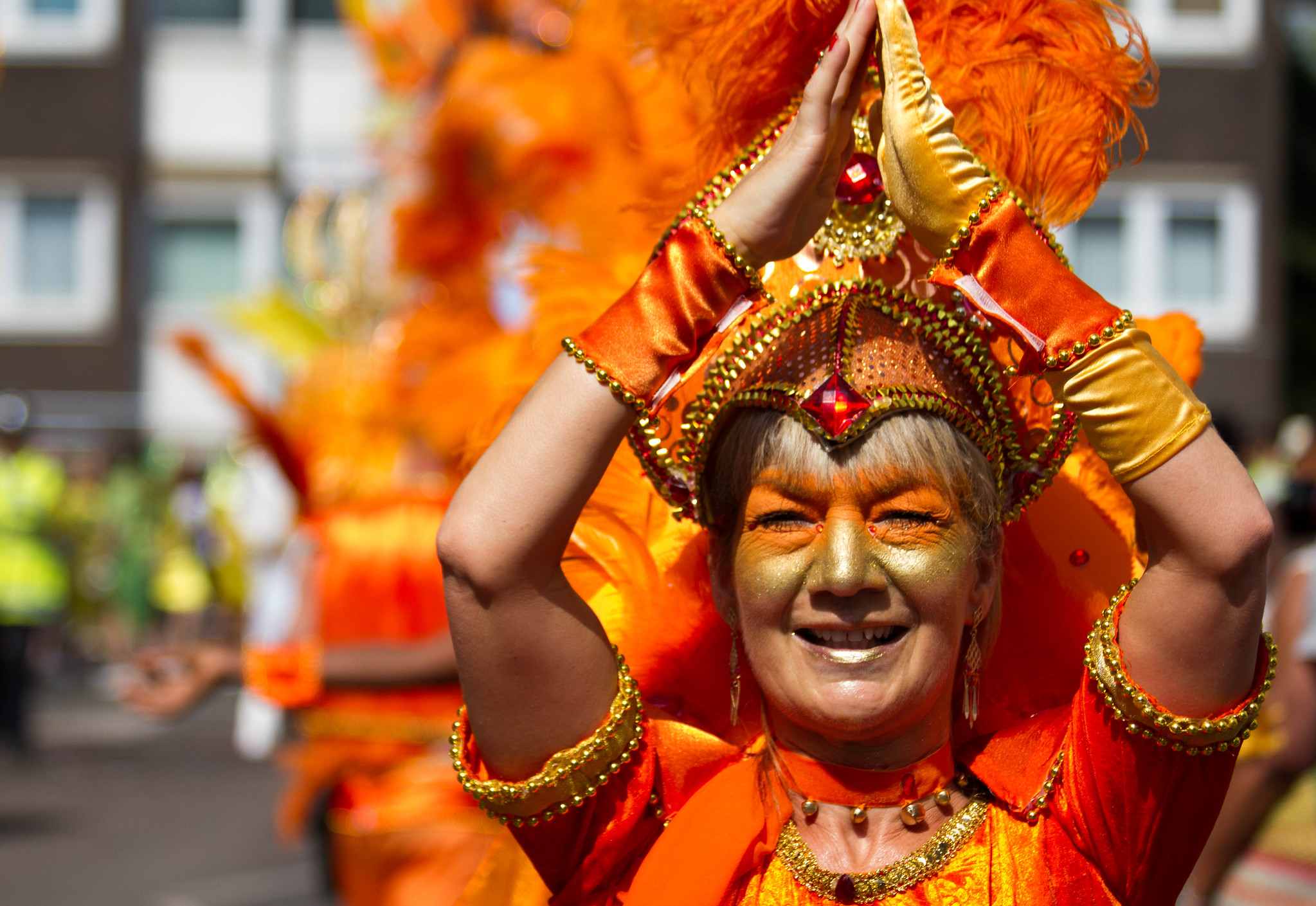 3. Specialist foundations and concealers.
Specialist concealer and foundation products can be purchased for long lasting use. You should use them in small quantities and apply them lightly across the whole face with a brush. In between each layer of foundation, gently dust a layer of powder to make it set.
4. Lips.
You're most likely to to be applying a matter lipstick, so moisturise them well before applying, because they tend to have a drying affect. If using regular lipstick, then apply it in layers with powder. Blot the initial layer with tissue, apply a dusting of powder and repeat two more times. Add the final layer of lipstick and a coating of your favourite lip gloss.
5. Eyes.
It goes without saying that you should be using a waterproof mascara and eyeliner on the eyes, but don't forget to waterproof adhesive for your lashes.
6. Set the look.
Once you're happy with your look then you can use a specialist setting spray to keep everything in it's place! The time for fun has finally arrived!
– – –
Need some make-up expertise ahead of the carnival? Take a look at some of Almost Essential's recommended beauty advisors, we know a selection of some of the finest around, used to catering to Hollywood stars and A-listers.