Need To Know: Olivia Falcon's New Year resolution
It happened over the course of the last year – a pretty hefty 5 kilos have crept onto my bones and covered me with a doughy cushion of flesh that's incredibly unsexy. Unless you have the metabolism of a 15 year old or the iron will of a toddler, middle-aged spread is notoriously hard to avoid but as one of my svelte-r friends pointed out, "Don't be the fat, cosy one. You need to do something about this now." And so an action plan is afoot.
I'm starting my year with some mindful eating (chewing more, eating slowly, avoiding starch, stodge and alcohol). I'm also committed to a pretty hardcore training sessions with a few friends in Holland Park, (running up a hill is easier when you have a buddy to pant along with). Try as I might, I find it very hard to get excited about exercise, so to brighten up the dark, frosty mornings when an outdoor workout calls, I've discovered a few new accessories for my gym bag that I think you'll love to.
First up hydration. I am a big water consumer, and used to order litres of the stuff in plastic bottles every week. It was when I wrote a piece for this month's Boat International magazine on Ocean Conservation that I discovered S'well water bottles (from £25) reusable bottles that keep drinks cold for 24 hours or hot for 12 and come in a variety of super cool designs from python or marble prints to limited edition designer collaborations with artists such as Gray Malin, Mara Hoffman and Yoon Hyup. A must for anyone with an environmental conscious, it's my small contribution to help halt the alarming rise of plastics in our oceans.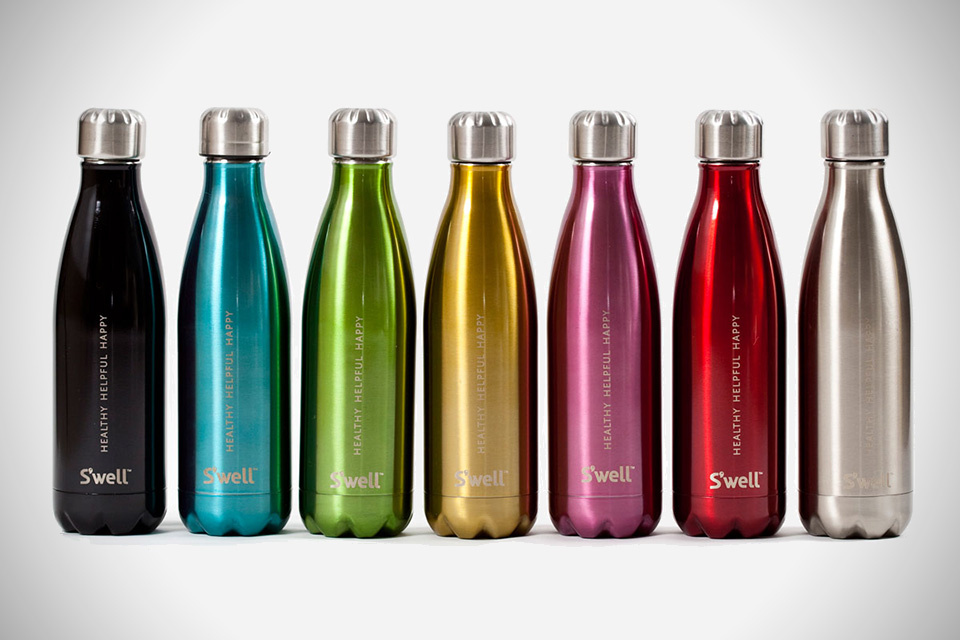 Onto fashion, I'm currently obsessed with my APL Tech Loom pro trainers £125  super lightweight and stylish they come in a great palette of colours and make one feel more fleet of foot with amazing spring technology that compress as your toe lifts off the ground. These shoes are game changers; I could wear them all day.

Finally to ease the burn of a good workout, my latest beauty love is Doterra Deep Blue Soothing blend £30 a muscle relaxing mix of camphor, peppermint, Ylang-Ylang and blue Tansy – a floral extract know for its tremendous calming and anti-inflammatory qualities, I lace my bath with it or splash a few drops on my shower mitts and rub into tired legs or use the rub which is easier to use.
Two weeks into this new fitness regime and I'm half a kilo down. The trick I believe is sustainability, unlike quick fix starvation dieting I'm aiming to go slow and keep the weight off for good.
Olivia Falcon